Erin Schuman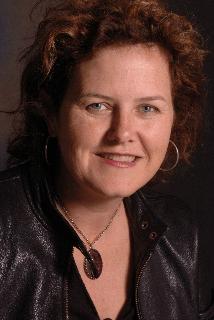 Erin Schuman is director of the Department of Synaptic Plasticity at the Max Planck Institute for Brain Research in Frankfurt (Germany) since 2009. From 2004 to 2009 she was full professor at the California Institute of Technology (Caltech) and in 1997 she was appointed Investigator at the Howard Hughes Medical Institute (HHMI).
Using tools of molecular biology, electrophysiology and imaging Erin Schuman studies the biological mechanisms used by brain cells to transmit information and modify circuits to store information. The ability of the nervous system to respond adaptively relies on modifications to existing proteins as well as changes in gene transcription, protein synthesis, and protein degradation. In addition, there are transynaptic signals generated via the regulation of adhesion molecules resident at synapses. To study memory at the molecular, cellular and behavioral levels studies are conducted in the rat hippocampus and in zebrafish.
Erin Schuman received several awards and grants, including the Pew Scholars Award, the Beckman Young Investigator Award, and an Alfred P. Sloan Fellowship. In 1995, she was named as the American Association of University Women's Emerging Scholar.
She completed her B.A. in Psychology at the University of Southern California in 1985, and did her doctoral training in Neuroscience at Princeton University and a post-doctoral fellowship in Stanford University.